Optimizing Your Protein Intake: A Guide to Determine Your Daily Needs
Protein is an essential nutrient that plays a vital role in building and repairing tissues, forming enzymes, and maintaining muscle mass. For those who are trying to improve their health and fitness, optimizing their protein intake can be critical. However, determining the right amount of protein to consume can be a bit challenging. This guide aims to help you understand how much protein you need, what factors can affect your protein requirements, and what the best sources of protein are.
How Much Protein Do You Need? The Science Explained
The amount of protein required by an individual depends on their age, weight, sex, and activity level. According to the World Health Organization (WHO), adults should consume at least 0.8 grams of protein per kilogram of body weight per day. However, this recommendation may not be sufficient for athletes, pregnant women, or people recovering from an injury or illness. In these cases, the protein requirements may range from 1.2 to 2 grams per kilogram of body weight.
Factors That Affect Your Protein Requirements
Several factors can affect your protein requirements, such as your age, sex, activity level, and health status. Older adults may need more protein to maintain their muscle mass and strength, while women who are pregnant or lactating require additional protein for optimal fetal and infant growth. Athletes and people who engage in high-intensity workouts may also need more protein than sedentary individuals.
The Best High-Protein Foods to Include in Your Diet
Animal-based foods such as meat, fish, and eggs, are considered high-quality sources of protein because they contain all the essential amino acids required by the body. However, if you're a vegan or vegetarian, you can still get plenty of protein from plant-based sources such as beans, lentils, soy products, quinoa, and nuts. Other high-protein foods include Greek yogurt, cottage cheese, chicken breast, and turkey.
Vegetarian and Vegan Sources of Protein: Tips and Tricks
Vegetarians and vegans may find it challenging to meet their protein needs, but with careful meal planning, it's possible to get enough protein from plant-based sources. Combining different plant-based sources of protein, such as rice and beans or lentils and quinoa, can help provide all the essential amino acids needed by the body. Additionally, incorporating soy-based products such as tofu and tempeh can increase the protein content in your diet.
The Role of Protein Supplementation in Your Diet
While it's best to get your protein from whole food sources, protein supplements may be necessary for certain situations. For instance, athletes who need to consume large amounts of protein quickly after a workout may opt for protein powders or bars. Additionally, people who have trouble meeting their protein needs through food alone may benefit from protein supplements.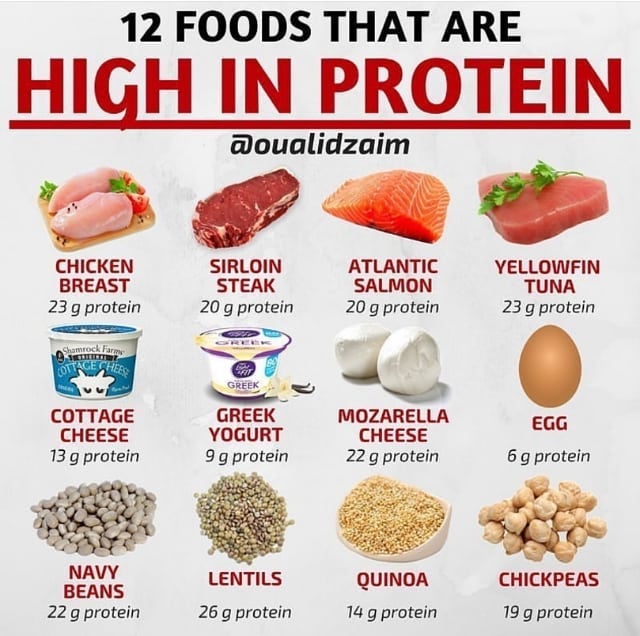 How to Measure Your Protein Intake and Optimize Your Diet
Tracking your protein intake can help you determine whether you're meeting your daily requirements. Several apps and websites can help you calculate how much protein you're getting from your meals. Additionally, keeping a food diary or consulting with a dietitian can help you optimize your protein intake and ensure you're consuming enough protein to support your health and fitness goals.
By understanding your protein requirements, choosing the best sources of protein, and monitoring your protein intake, you can optimize your diet and achieve your health and fitness goals. Remember that protein is just one part of a balanced diet, and it's essential to focus on eating a variety of whole foods to ensure you're getting all the nutrients your body needs. Whether you're a carnivore, vegan, or somewhere in between, there are plenty of high-quality protein sources available to support your health and fitness journey.